Searching for an easy route but still needing some challenges? This might be the one for you as it is a rather short route but has some parts that are a little more demanding.
This route starts and ends at Fixed Gear Coffee, the place to be in this area for great coffee and cake. From there the route first takes you out of the city of Valkenburg and for this we'd have to climb the daelhemmerweg. It is a long but easy rideable climb over asphalt. 
After 3 kilometers the first gravel finally arrives. You ride through the fields on smooth gravel roads that take you to the main road between Cadier en Keer and Margraten. Be careful when crossing this road. The route now takes you for a long 1%-2% descent through Riesenberg all the way past Gronsveld and Rijckholt. I love this part because of the slow downhill that makes you ride this part very fast and take some corners in which you can skid a little.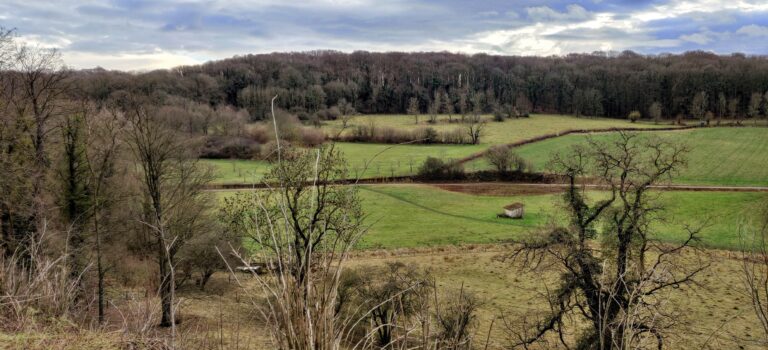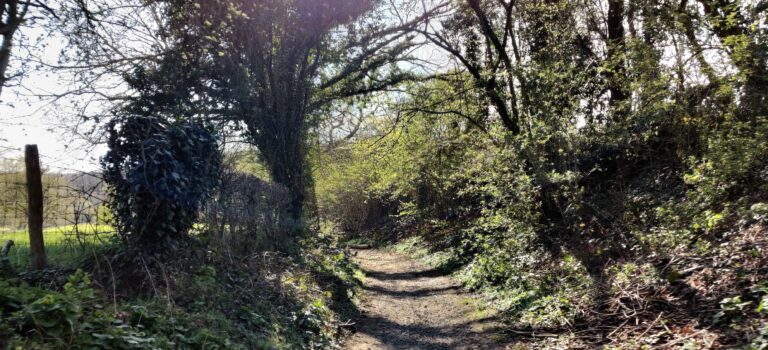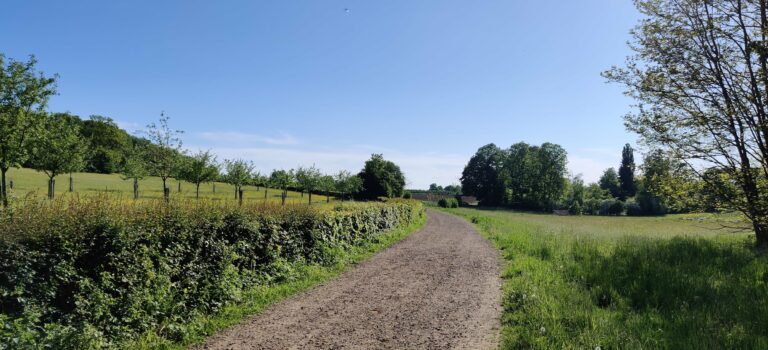 Just after Rijckholt, the route takes a left heading for the woods and for a short 300m climb for which I have to say sorry. It is quite steep but almost unavoidable when trying to get to a very beautiful part of gravel around Sint Geertruid. 
After Sint Geertruid the route takes you over easy and nice gravel roads around Banholt and after a very fast slightly downhill we reach a very beautiful viewpoint in this route, the top of the Elsebergweg. Have a look around. Can you see the large windmills in the distance, that is the German border. And look at the South, that hill up there is where you will be riding to next.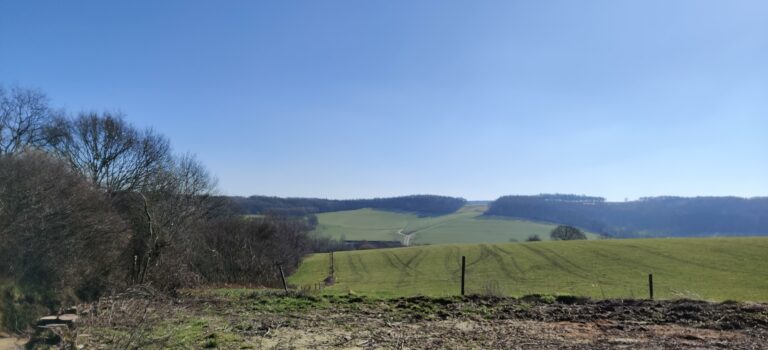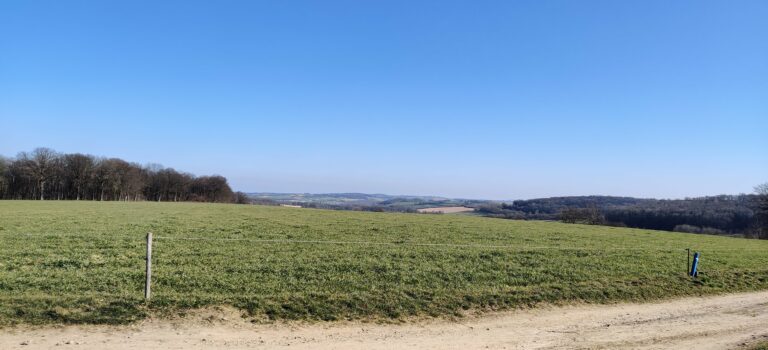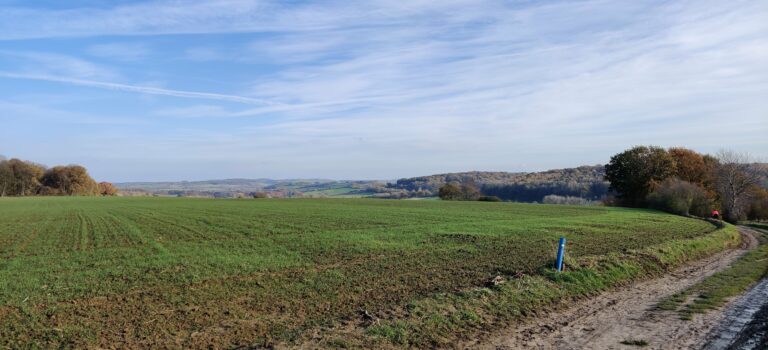 From top of the Elsenbergweg the road takes you downhill into to Waterop. Be careful because of the gutters in this downhill, so take it slow down to the main road. It can be done easily when riding slow and watch out for traffic at the end. 
Next is a climb with a beautiful view. Though the path is a bit rough in the last section, don't forget to look to your right and enjoy the view. 
The route now heads for Epen. After a path taking you through the woods near Teuvenerberg, you suddenly end up with a great view near the campsite of camping Oosterberg at Eperheide.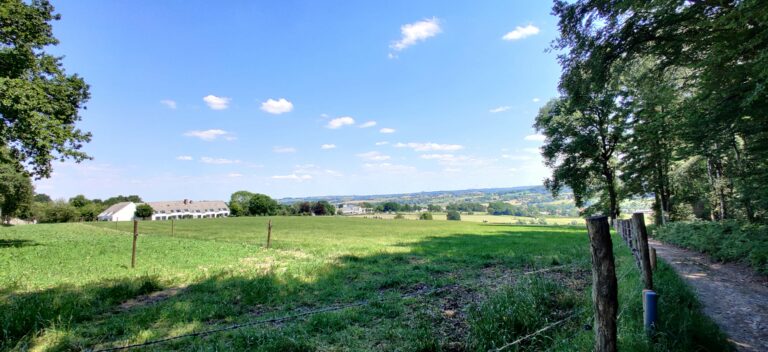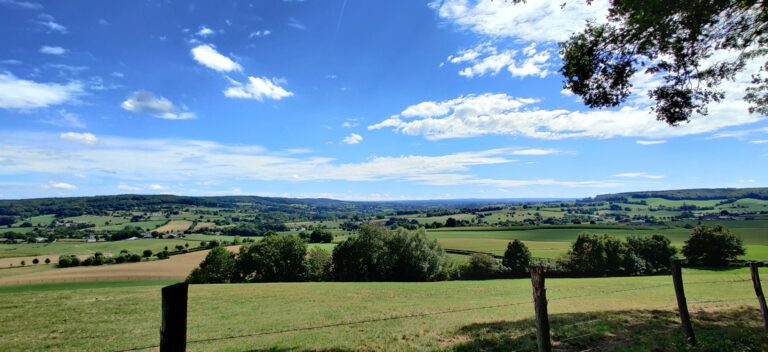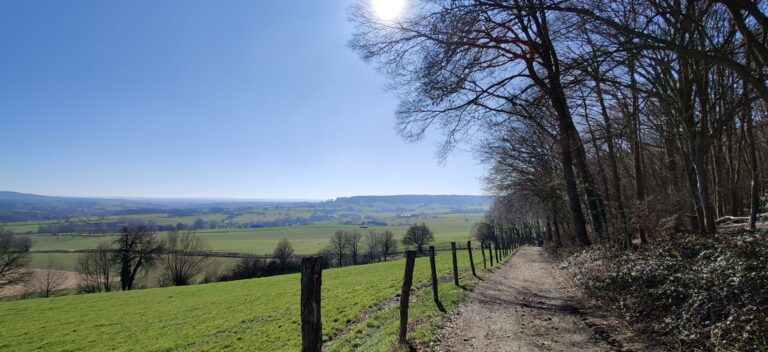 From Eperheid you ride to the Schweiberg where a lovely downhill takes you Overgeul. From there a smooth gravel road takes you all the way to Gulpen. Quickly cross Gulpen to get back onto gravel roads. Again a climb, but again with great views, let's hope that softens the pain. Just one last climb for today, the short climb to Scheulder.
After this last climb there is a downhill to Oud Valkenburg which is just a few kilometers from the end of this route, which is again Fixed Gear Coffee in Valkenburg.